Back to Mental health on the curriculum in England
BBC Teach's health and wellbeing videos for ages 5 to 7
Four series of videos, suitable for use in health and wellbeing education lessons with primary school children at Key Stage 1 in England, Wales and Northern Ireland, and at 1st Level in Scotland.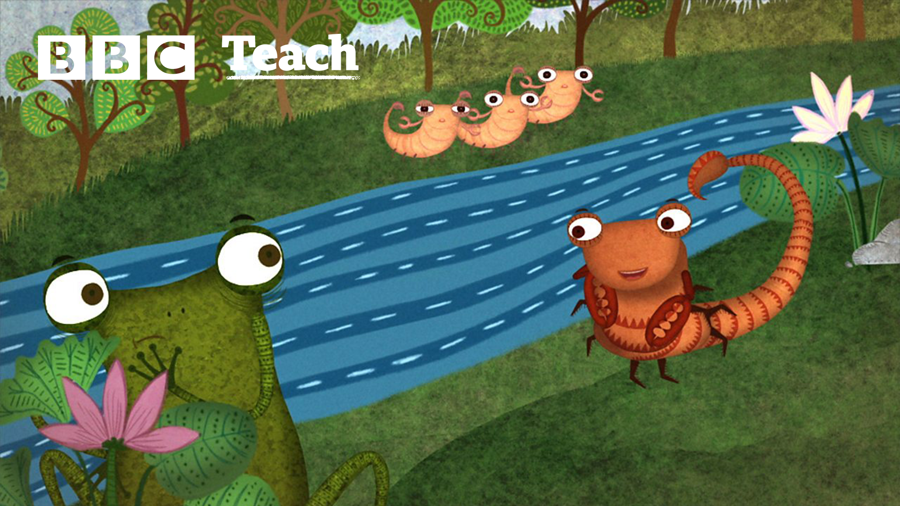 All images © BBC Teach
These engaging series of videos, created by the BBC, help to introduce children to topics around emotions, relationships, wellbeing and more.
The four different series are:
PSHE Super Movers – four active learning videos, featuring songs and dances for pupils to copy, on topics like teamwork and self-belief
What's my job? - a collection of short films looking at the jobs and careers people have today, including a doctor, architect, pilot and more
What makes me, me? And other interesting questions – fun animated films covering big topics like fairness, equality and identity
Feeling better – a collection of clips exploring different emotions, including happiness, anger, loneliness and worry
Using this resource
This resource is designed for:
Children aged 5 to 7
Use with a whole class
Curriculum links
Although these resources are called PSHE resources, they are applicable to all four UK countries' curricular, as outlined below.
England - RSHE

Mental Wellbeing

Pupils should know:

• that there is a normal range of emotions (e.g. happiness, sadness, anger, fear, surprise, nervousness) and scale of emotions that all humans experience in relation to different experiences and situations

• the benefits of physical exercise, time outdoors, community participation, voluntary and service-based activity on mental wellbeing and happiness

 

Northern Ireland - Personal Development and Mutual Understanding

Personal Understanding and Health

Pupils should be enabled to explore:

• their self–esteem and self-confidence; (KS1)

• their own and others' feelings and emotions and how their actions affect others; (KS1)

 

Mutual Understanding in the Local and Wider Community

• similarities and differences between people (KS1)

 

Wales – Health and Wellbeing

Statement 1 - Developing physical health and well-being has lifelong benefits. From this understanding, learners can develop positive, informed behaviours that encourage them both to care for and respect themselves and others.

Statement 2 - Supporting learners to develop strategies which help them to regulate their emotions can contribute towards good mental health and emotional well-being.

Scotland - Health and Wellbeing

Mental and Emotional Wellbeing

• I am aware of and able to express my feelings and am developing the ability to talk about them.

Social Wellbeing

• I recognise that each individual has a unique blend of abilities and needs. I contribute to making my school community one which values individuals equally and is a welcoming place for all.
Back to Mental health on the curriculum in England