Be an anti-bullying superhero poster
Put this poster up in classrooms or hallways to give children ideas for how they can address, or deal with, bullying.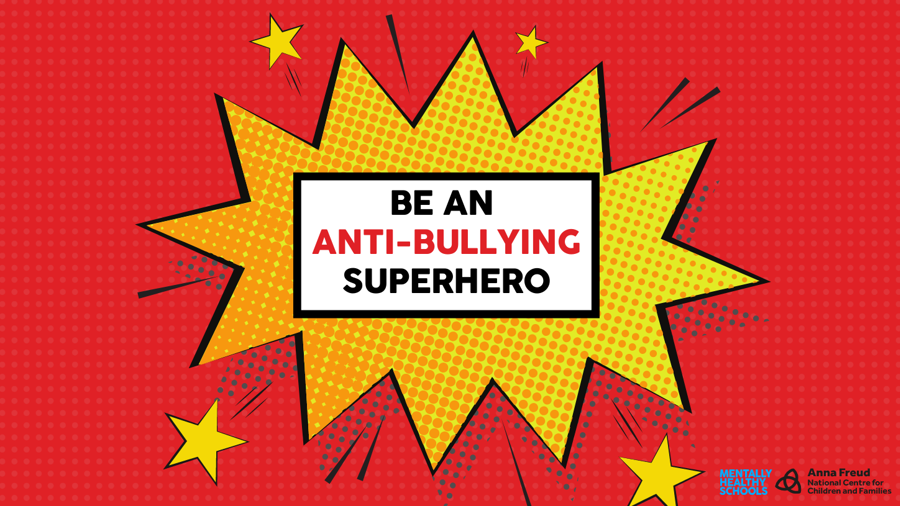 Using this resource
This resource is designed for:
This poster is part of a larger toolkit on anti-bullying. We would suggest you talk this poster through with the children, using the guidance provided, so they understand the language and where to find support if needed.
Curriculum links
England - RSHE

Caring friendships

Pupils should know:

•  that healthy friendships are positive and welcoming towards others, and do not make others feel lonely or excluded

Respectful relationships

Pupils should know:

• about different types of bullying (including cyberbullying), the impact of bullying, responsibilities of bystanders (primarily reporting bullying to an adult) and how to get help

Northern Ireland – Personal Development and Mutual Understanding

MUTUAL UNDERSTANDING IN THE LOCAL AND WIDER COMMUNITY

Pupils should be enabled to explore:

• their relationships with family and friends (Foundation)

• initiating and developing mutually satisfying relationships; (KS1)

• initiating, developing and sustaining mutually satisfying relationships; (KS2)

Scotland – Health and Wellbeing

Mental and Emotional Wellbeing

• I know that friendship, caring, sharing, fairness, equality and love are important in building positive relationships. As I develop and value relationships, I care and show respect for myself and others.

Wales – Health and Wellbeing

Statement 5 - Healthy relationships are fundamental to our well-being.