Body image and advertising lesson plan
This lesson focuses on the representation of the male body in the media.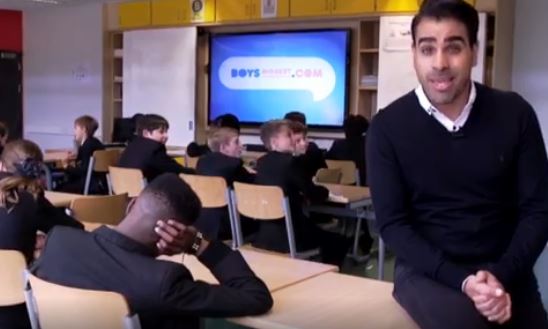 This lesson is designed to help students understand how body image can affect everyone's body confidence.
The resource includes a PowerPoint presentation, teacher notes and worksheets, as well as a short film to be used alongside the resources.
Using this resource
This resource is designed for:
young people aged 11 to 14
use with whole classes or year groups
 Please note that although this resource is designed for students of both genders, it specifically uses the example of boys' body image to explore the concept as a whole. Schools may want to consider running an additional lesson focusing on the female perspective.
Curriculum links
England - RSHE

Internet safety and harms

By the end of secondary school pupils should know:

· the similarities and differences between the online world and the physical world, including: the impact of unhealthy or obsessive comparison with others online (including through setting unrealistic expectations for body image)

Northern Ireland – Learning for Life and Work

Self Awareness

KS3 pupils should have opportunity to:

·Investigate the influences on a young person

Scotland – Health and Wellbeing

Mental and emotional wellbeing

I understand that my feelings and reactions can change depending upon what is happening within and around me. This helps me to understand my own behaviour and the way others behave.

Wales - Health and Wellbeing

How we process and respond to our experiences affects our mental health and emotional wellbeing.

Progression step 3: I can reflect on the way that past events and experiences have affected my thoughts, feelings and actions.