Education staff wellbeing charter
This charter is a way for schools to demonstrate their commitment to the wellbeing and mental health of everyone working in education.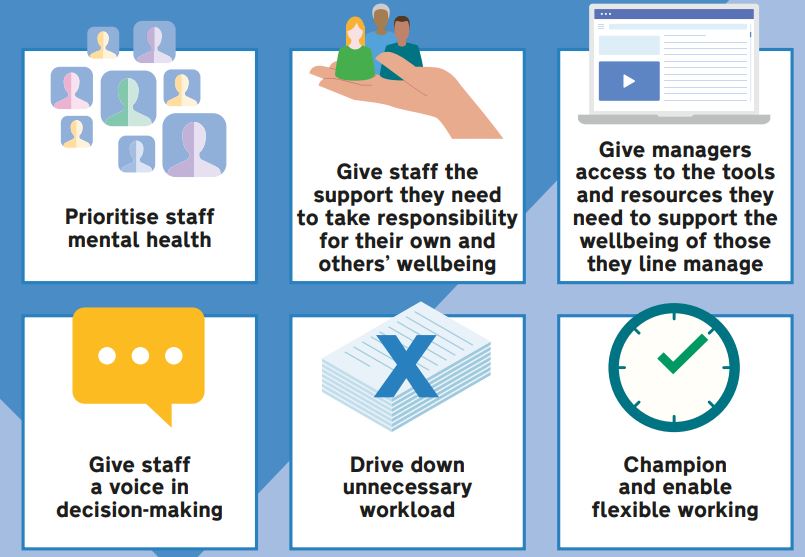 The education staff wellbeing charter was created by the education sector (including teaching unions, schools, charities, DfE and Ofsted). The charter is a tool for schools and colleges to create, and publicly commit to, their own wellbeing strategies.
Schools are encouraged to sign up to:
show staff that you take their wellbeing seriously
open a conversation with staff about their wellbeing and mental health
create a staff wellbeing strategy
create a wellbeing-focused culture
Using this resource
This resource is designed for:
use by senior leaders in schools
Schools can download the charter as well as a number of posters to help promote the initiative to staff members.