Help when we needed it most
This resource helps schools to prepare for and respond to a suspected suicide in their setting.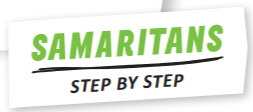 This guidance is part of Samaritan's Step by Step service for schools and provides clear advice on how schools can create a response plan, support vulnerable pupils and start difficult conversations. It also contains signposting to support services.
Using this resource
This resource is designed for:
school staff and senior leaders
Curriculum links
England - RSHE

Mental health and wellbeing

By the end of secondary school pupils should know:

• how to talk about their emotions accurately and sensitively, using appropriate vocabulary

• how to recognise the early signs of mental wellbeing concerns

Northern Ireland – Learning for Life and Work

Personal Health

KS3 pupils should have opportunity to:

• Investigate the influences on physical and emotional /mental personal health

• Develop understanding about, and strategies to manage, the effects of change on body, mind and behaviour

• Develop strategies to promote personal safety

Scotland – Health and Wellbeing

Mental and emotional wellbeing

• I am aware of and able to express my feelings and am developing the ability to talk about them.

• I know that we all experience a variety of thoughts and emotions that affect how we feel and behave and I am learning ways of managing them.

• I understand that there are people I can talk to and that there are a number of ways in which I can gain access to practical and emotional support to help me and others in a range of circumstances.

Wales - Health and Wellbeing

How we process and respond to our experiences affects our mental health and emotional wellbeing:

Progression step 3

• I can see the benefits of communicating about feelings as one of a range of strategies which can help promote positive mental health and emotional well-being.

• I can ask for help when I need it from people I trust.

Progression step 4: I can identify people and groups who can help me with my mental health and emotional well-being.

Progression step 5:

• I can contribute towards a culture where talking about mental health and emotional well-being is encouraged and normalised.

• I can identify when to seek help based on a good understanding of my mental health and emotional well-being.