Kooth: online mental wellbeing community
Kooth offers emotional and mental health support for children and young people aged between 11 and 24.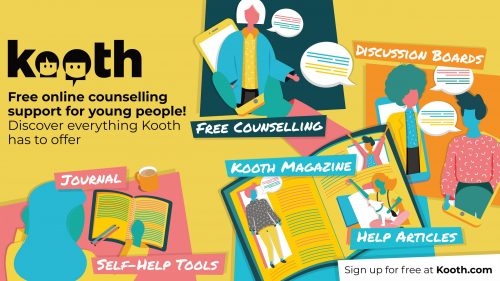 On Kooth, qualified counsellors are online seven days a week to provide young people using the service with online counselling, through chat-based messaging via drop-in or booked sessions.
Young people can also to track their mood with a goals tracker, and note their thoughts in an online journal.
Kooth lets young people to provide each other with peer to peer support through moderated online discussion boards and the ability to contribute to self-help articles and content.
Students will need to sign up to use Kooth, but it is completely free.
Using this resource
This resource is designed for:
use by young people aged 11 and up
use by individual students
Please note that because this resource is a large app, it has not been fully quality-assured by our team. Kooth is a trusted source for content with significant expertise in the mental health field, so we have still included it. Before delivering the resource, we would recommend looking through it and assessing whether it is suitable for the students that you work with.