Online body image lesson plan
This lesson and accompanying videos explores the topic of body image online.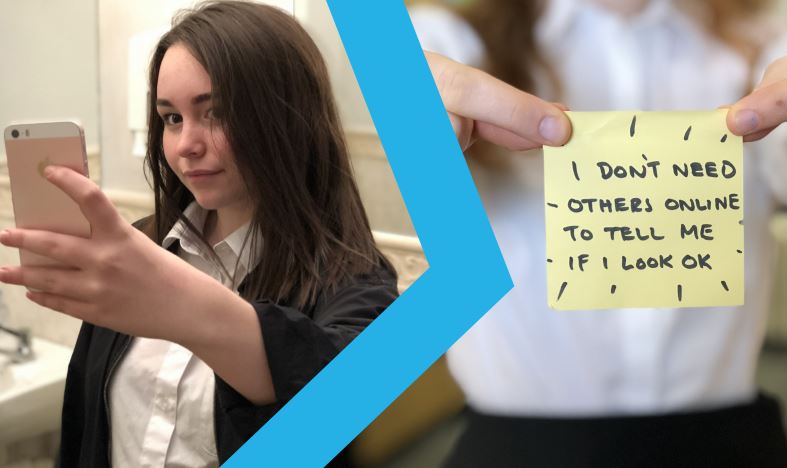 This resource includes a lesson plan, guidance for teachers, activities and worksheets.
The intended learning outcomes of this lesson are that:
Students can identify where the pressure to look a certain way online comes from.
Students can make comparisons between what is considered the 'ideal' body image online and the actual reality.
Students can propose effective strategies to help young people develop a healthy and positive attitude towards their body image.
Students will know where they can go for advice and support with body image concerns.
Using this resource
This resource is designed for:
Young people aged 11 to 13
Curriculum links
England - RSHE

Internet safety and harms

By the end of secondary school pupils should know:

· the similarities and differences between the online world and the physical world, including: the impact of unhealthy or obsessive comparison with others online (including through setting unrealistic expectations for body image)