Puberty lesson plan and PowerPoint
In this lesson from Public Health England, students will learn more about puberty and its effects.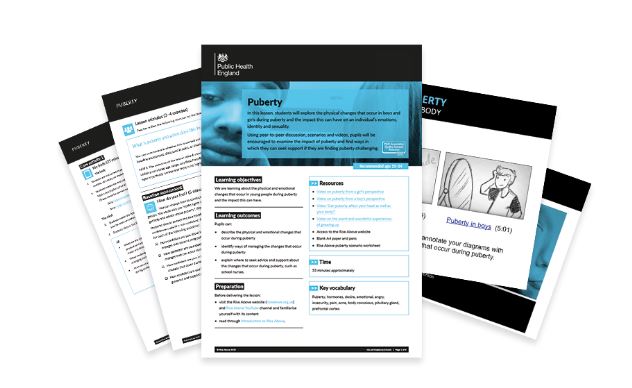 In this lesson, students will explore the physical changes that occur in boys and girls during puberty and the impact this can have on their emotions, identity and sexuality.
Using peer-to-peer discussion, scenarios and videos, pupils will be encouraged to examine the impact of puberty and find ways in which they can seek support if they are finding puberty challenging.
Using this resource
This resource is designed for:
young people aged 11 to 14
use with whole classes
This lesson plan is just one of many lesson plans on different wellbeing topics, created by Public Health England. They are all linked to the PSHE or RSHE curriculum.
Curriculum links
England - RSHE

Changing adolescent body

By the end of secondary school pupils should know:

·  key facts about puberty, the changing adolescent body and menstrual wellbeing

·  the main changes which take place in males and females, and the implications for emotional and physical health