Self-harm: having the first conversation
Tips for school staff from YoungMinds about how to speak to a young person about self-harm.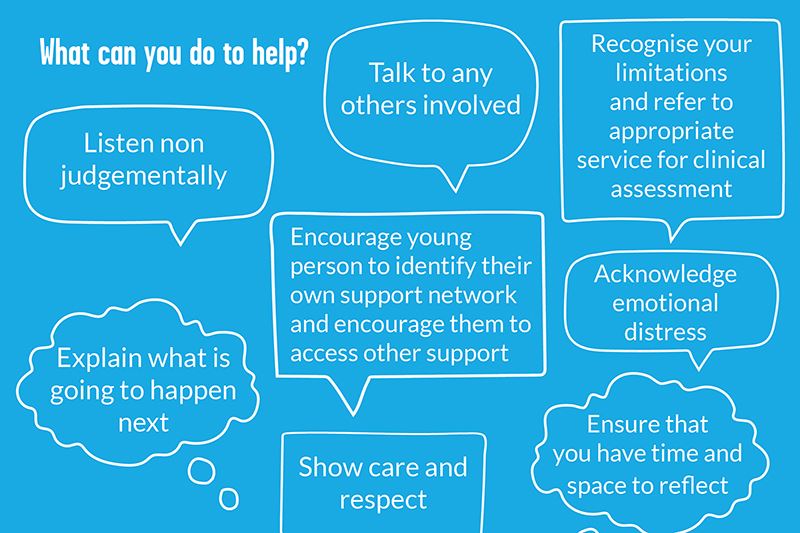 The sooner we can encourage a young person to disclose their self-harm, the sooner we are able to provide or seek appropriate support to help them break the cycle. We can do so by passing our concerns on to a safeguarding officer or by providing a safe space for the young person to talk to us.
This guidance from YoungMinds shares some simple advice for school staff about how to have a supportive, non-judgemental conversation about self-harm with a young person.
Using this resource
This resource is designed for: