The same but different: lesson plan for ages 5 to 8
Teach children about differing and similar emotions with this lesson plan, created for World Mental Health Day 2020.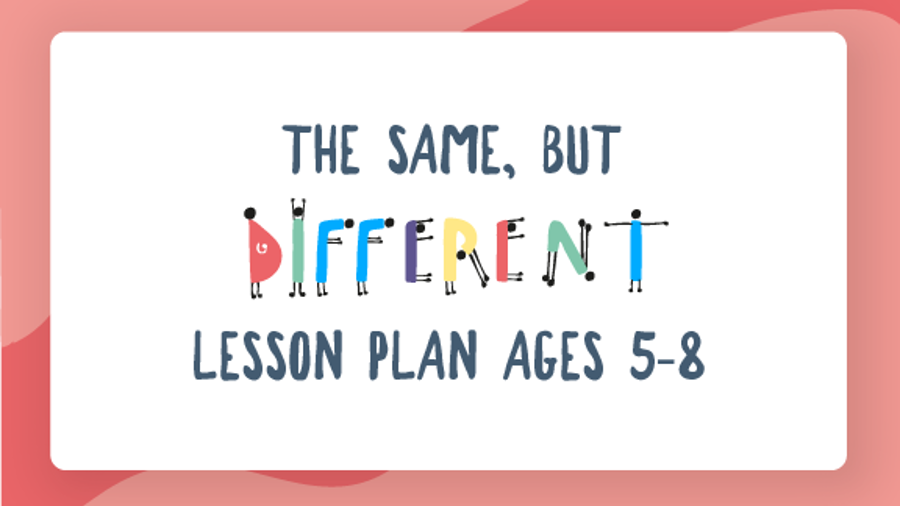 The theme for this year's World Mental Heath Day is 'mental health for all'. This lesson plan helps children learn more about feelings and emotions, and explore the different emotions we might feel.
Using a 'design your own monster' activity, children will learn that we may often feel similar emotions, but we often may feel different to each other too.
Using this resource
This resource is designed for:
Children aged 5 to 8
Use with whole classes
This resource is written as part of the Mentally Healthy Schools World Mental Health Day 2020 resources. It can be used alongside the following resources:
Curriculum links
England 

Living in the Wider World (KS1)

•  to recognise the ways they are the same as, and different to, other people

Northern Ireland

MUTUAL UNDERSTANDING IN THE LOCAL AND WIDER COMMUNITY (KS1)

Pupils should be enabled to explore:

• similarities and differences between people;

Scotland 

Social Wellbeing

• I recognise that each individual has a unique blend of abilities and needs. I contribute to making my school community one which values individuals equally and is a welcoming place for all.

Wales 

Humanities - human societies are complex and diverse, and shaped by human actions and beliefs.

I can explore my identity and compare it with those of others, recognising that society is made up of diverse groups, beliefs and viewpoints.

I have explored and am aware of diversity in communities.