Wellbeing action plan
A booklet for young people to complete to help improve their wellbeing and to refer to in times of distress.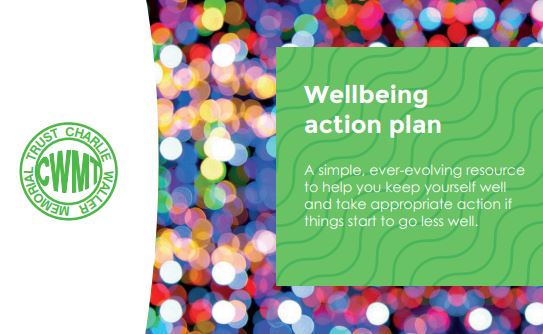 This booklet includes:
A wellbeing toolbox, which encourages young people to think about things that support their wellbeing
A daily maintenance plan, for young people to note down things to do each day to improve their wellbeing
A section on managing triggers and challenges
Using this resource
This resource is designed for:
young people aged 14 to 16
use by individual students
Curriculum links
England - RSHE

Mental health and wellbeing

By the end of secondary school pupils should know:

· how to talk about their emotions accurately and sensitively, using appropriate vocabulary.

· how to recognise the early signs of mental wellbeing concerns.

Northern Ireland – Learning for Life and Work

Personal development

Key Stage 4 pupils should be enabled to:

· develop an understanding of how to maximise and sustain their own health and well-being

· reflect on, and respond to, their developing concept of self, including managing emotions and reactions to on-going life experiences

Scotland – Health and Wellbeing

Mental and emotional wellbeing

· I know that we all experience a variety of thoughts and emotions that affect how we feel and behave and I am learning ways of managing them.

Wales - Health and Wellbeing

How we process and respond to our experiences affects our mental health and emotional wellbeing.

Progression step 4: I can identify different strategies to self-regulate my emotions in response to a range of experiences.