Bullying and cyberbullying
Bullying is usually targeted behaviour that is repetitive and persistent. It can have long-lasting effects on children's mental health and academic performance.
Bullying is the main reason why children under the age of 11 contact Childline, a support service for children.  
Bullying can be harmful and affect children's mental health in a number of ways.
This may include children: 
feeling sad, depressed or anxious

 

having low self-esteem 

 

socially isolating themselves

 

having explosive and angry outbursts

 

self-harming 

 
having suicidal thoughts.

 
Who's more at risk of being bullied?
Bullying can happen for any number of reasons, but if a child is seen as weaker or different in some way they can be more at risk. This might be because of their physical appearance, race, culture, gender identity, sexuality, disability, family situation (i.e. growing up in care or parents divorcing) religion or beliefs etc. It could also be because a child is shy or introverted, appears anxious, vulnerable or has low self-esteem.  
When bullying takes place, there is often a significant, perceived power imbalance between the child involved in bullying, and the child who is bullied.  
Children with mental health problems are more than twice as likely as children without mental health problems to be bullied online.  
Children from minority groups are more likely to face discriminatory bullying, this includes LGBTQ+ pupils, ethnic minority pupils, and those with special educational needs and disabilities (SEND). 
Spotting the signs
Bullying can take many forms: 
verbal abuse: 

name-calling, saying nasty things

 

physical abuse: hitting, kicking, scratching, pushing

 
emotional abuse: making threats, spreading 

rumours

, being blackmailed, telling lies about another child, excluding a child from friendship groups or activities

 

cyberbullying:

 sending threatening, upsetting or abusive messages through email, texts, games, chat rooms, social media, messaging apps etc., excluding another child from online games and groups, creating or sharing embarrassing or malicious photos or videos, encouraging someone to self-harm

 

being a bystander:

 encouraging, joining in, watching or colluding with the 

child who bullies

.

 
It isn't always easy to identify if a child is being bullied because there are so many different ways that a child can be affected both within and outside of the school setting. Bullying can also be quite subtle, where words only known by the pupils are used; and some pupils may also be reluctant to tell anyone.  
Being a bystander can also be distressing. A child may experience trauma because they feel helpless and guilty about not being able to stop the bullying.  
Here are a few signs that might indicate that a child is being bullied, but schools, parents and carers should also check in regularly with pupils and look out for any changes in behaviour this may include: 
avoiding school

 

feeling anxious or distressed

 

losing confidence and becoming withdrawn or secretive

 

struggling to eat or sleep

 
having unexplained injuries

 

belongings getting "lost" or damaged

 

changes in appearance

 

not performing as well at school

 

changes in behaviour at school or home.

 
It's important to emphasise to parents the difference between bullying and children falling out - and that bullying behaviour is repetitive and persistent.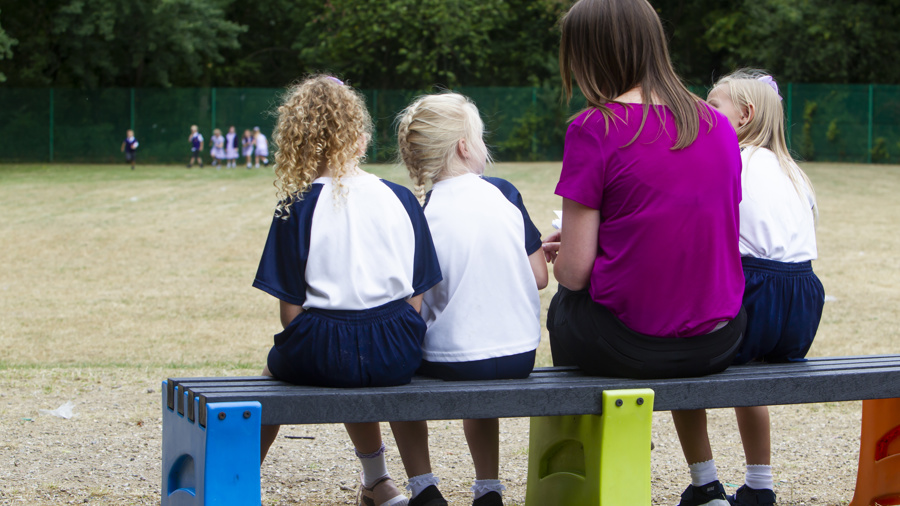 What can schools do?
School leaders should communicate to all pupils and staff that bullying is unacceptable and emphasise the impact it can have on individuals. It's also important for schools to respect, promote and celebrate diversity within and outside of their school community.  
Schools can reduce bullying by teaching pupils social and emotional skills during health and wellbeing education lessons, and reinforcing these skills throughout the curriculum. Skills that help to protect children against bullying include, learning how to: 
be

 toleran

t

 

show empathy

 

build healthy relationships

 

resist inappropriate pressure

.

 
These skills will also develop pupils' resilience and coping skills and help them to negotiate conflict constructively. Circle time at the beginning of lessons or as a regular part of the school day can also help pupils get to know each other a little better and develop understanding and empathy.   
Here are three approaches that schools can focus on to help prevent and tackle bullying: 
1. Focus on a whole-school approach  
School leaders, governors and trustees, school staff, and parents and carers need to work together to design an effective whole-school strategy to prevent bullying. This may include: 
buil

ding

 

strong 

rel

a

tionships with parents

 and carers

 before any cris

i

s 

emerge

s

 

so that difficult conversations about behaviour 

are easier

 and more productive

 

training school staff

 

to help them understand the different types

 of bullying and the impact these may have on mental health and wellbeing. 

Effective t

raining 

should

 help staff

 to

 feel confident to tackle bullying

, manage challenge behaviours

,

 and know how to deal with different situations

,

 such as prejudice-based language, for example

 
adopting a firm but non

-

judgmental 

and non

-

shaming 

approach 

to addressing bullying behaviours

 – and 

making sure to 

separate the child from the behaviour

 

encouraging all school staff and pupils to be alert to signs of bullying, and have the skills to 

know what to do if they witness bullying 

 

 

being aware of the

 importance of the physical environment of the school and how breaktimes and lunchtimes are 

organised

, for example this may involve 

monitoring school bullying hotspots

. 

 
2. Design an effective anti-bullying policy  
All schools should have a behaviour policy in place that focuses on preventing all forms of bullying among pupils. It can also be helpful to involve parents in designing these policies. 
Your school policy should: 
instruct pupils and staff on what to do and who to tell

 

if they witness bullying

 

help students to feel confident about reporting bullying 

 

have clear procedures for dealing with 

children who bully

 
have additional support in place for children who are bullied to prevent their mental health from deteriorating – this may be through pastoral care or counselling, or 

through 

linking up with external community support services

 

have clear procedures for

 recording

 and monitoring

 bullying incidents

 

(what, when, frequency, triggers, consequences and effectiveness)

 – this will help shape future actions

 

consider sharing specific reports on bullying (with detailed analysis) with governors and trustees

.

 
More on designing or re-writing your anti-bullying policy. 
3. Use effective preventative and intervention programmes 
There is a lot of conflicting research on how best to prevent and tackle bullying and it can be difficult for schools to know which strategies and programmes to use. There is also evidence that some programmes have actually made bullying worse. To make the process easier for you, we have highlighted programmes which have been proven to be effective in high-quality studies. 
Whole-school preventative programmes: this involves working with all children to develop specific social and emotional skills that can help to reduce the chance of bullying behaviours and of children experiencing bullying. Some programmes also work with school staff and families. The following programmes have been proven to be effective: KiVa, Zippy's Friends, and Roots of Empathy.   
Targeted programmes: this involves working with small groups of children who may be at higher risk of using coercive behaviours. These programmes help to strengthen their skills to help build positive relationships, reduce coercive behaviours and develop empathy skills: Zippy's Friends, and Rock and Water. 
Intervention programmes: this involves using specific intervention strategies for children who bully or have been bullied. The results are mixed for the effectiveness of some of these programmes – for example, some interventions that focus on bringing together the child involved in bullying with the child who has been bullied have been shown to increase bullying behaviours. One programme that has been shown to effectively support children who have been bullied is Resilience Triple P, which involves working alongside parents and the child.  
Working with families: for pupils with severe and persistent behavioural problems, the most effective strategy is to work in partnership with families and provide access to family-based intervention programmes such as Incredible Years or Triple P.  These provide parents with strategies and techniques which can, over time, help children improve their behaviour.  
Bystander interventions: while the research is still at an early stage, there is evidence to show that children can help stop bullying when they intervene. Schools can empower bystanders by giving them the skills they need to help diffuse, stop and address bullying in a safe way. Here are some resources and lessons plans that can help pupils to understand the power of the bystander role.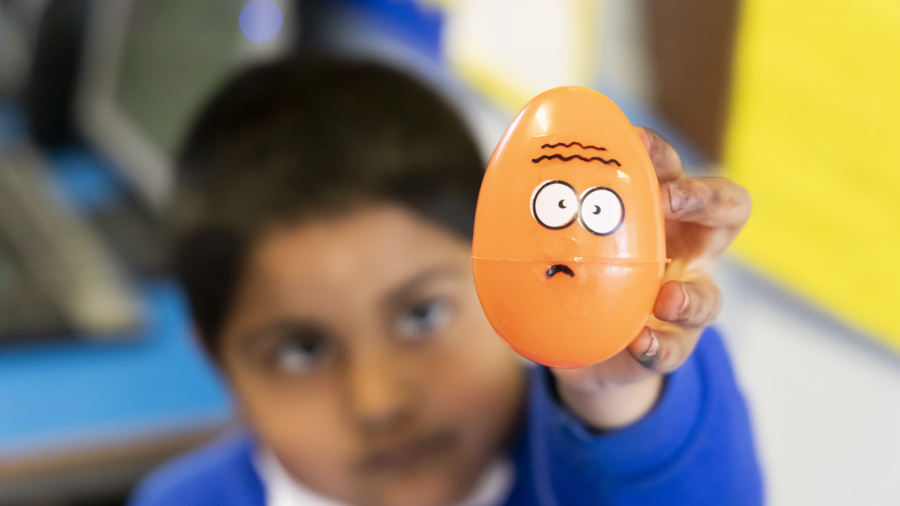 Top tips
Support children to speak out  
It's not easy for children to speak out when they or their friends are being bullied. Help pupils feel comfortable and safe talking about how they feel. Be aware that they may feel scared, embarrassed or ashamed that they've been bullied. Make sure they know who to report bullying to, and how to seek help. All children should have access to Childline – pin up these posters featuring the helpline.  
Take action 
Report and follow up all cases of bullying. Keep checking in – reassure pupils that it's not their fault, and they are loved and valued. School staff should make it clear to all pupils that bullying is unacceptable. Inform parents and carers of these incidents and involve them in developing strategies to support the pupil. 
Try these 

three things

 to help build confidence after online bullying

.

 

Activities

 to help 

pupils know what to do if they witness bullying

.

 
Talk things through 
Bullying is hurtful behaviour that can be upsetting and confusing. Let pupils know they've done the right thing in asking for help. Talk them through what you'll do next, and check they're happy with this plan. Get pupils to answer these questions to help them bounce back and feel more in control.