Coronavirus
Guidance and practical tools to support children and young people's mental health during the coronavirus crisis.
The coronavirus (Covid-19) pandemic has brought many new and unexpected challenges to children and young people's mental health and wellbeing.
In the current climate, it is more important than ever that we support children and young people's mental health. That's why we've created free resources and toolkits for school staff, parents and carers.
Coronavirus' impact on children and young people's mental health
The pandemic and subsequent lockdowns may impact on children's mental health in many different ways.
Children and young people may be experiencing increased anxiety, behavioural problems, or increased conflict at home. The disruption to a routine may be stressful for children and young people, and they may be bored, lonely or confused.   
Those with existing mental health conditions may find that they are exacerbated by the lockdown. New research from NHS Digital found that 54% of children and young people with a mental disorder said that lockdown had made their life worse. Parents of children with a mental disorder also reported that their child was more likely to be worried about catching Covid-19, or their family or friends catching it.
Rebuild and recover resources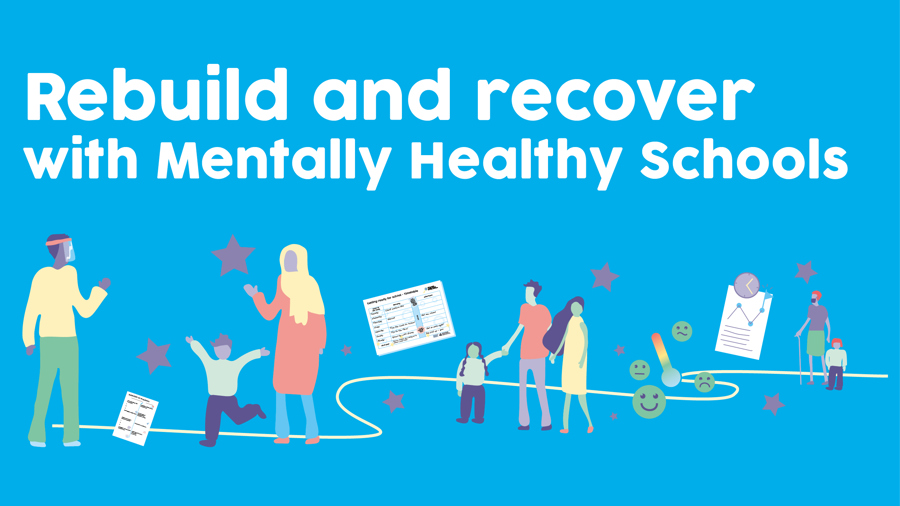 We have created a set of practical resources to help children, school staff and parents adapt to changes brought on by the coronavirus pandemic.
The resources are designed to be social distancing-friendly, and many can be adapted to be delivered remotely in the case of school closures. They are all are suitable for schools in England, Northern Ireland, Scotland and Wales.
There are assembly and lesson plans for teachers, advice and guidance for parents, and simple activities for children to complete in class or at home.