Discrimination
When children and young people are treated unfairly and discriminated against because of who they are, this can have a detrimental effect on their mental health, their self-esteem, and their educational performance.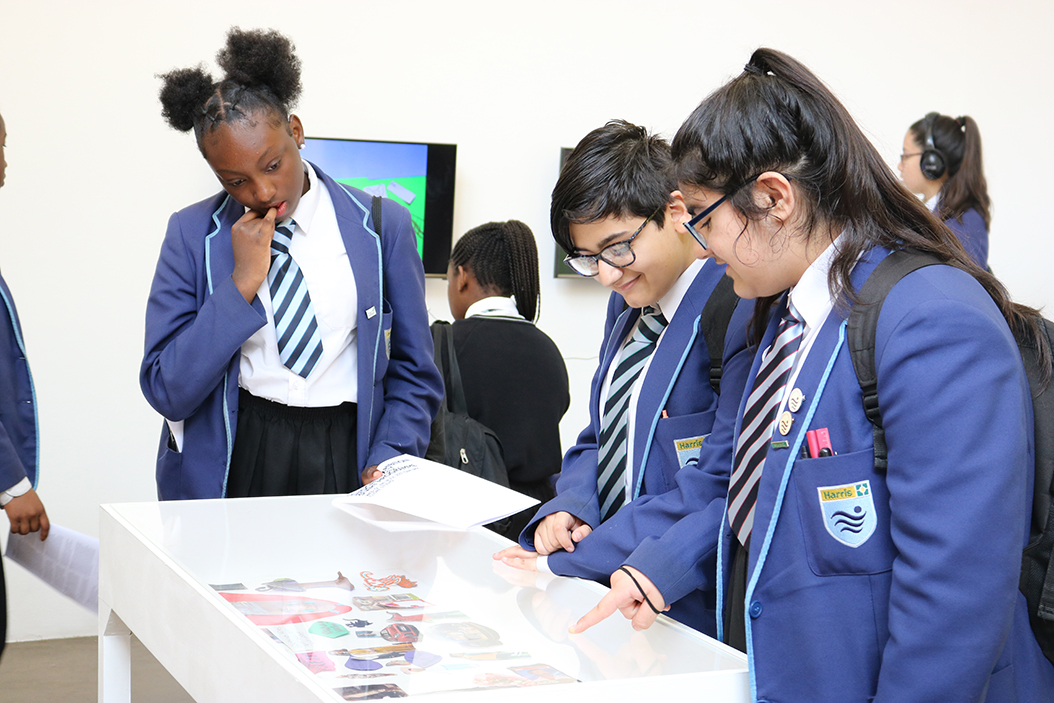 It is important that schools and settings understand who might be at risk of discrimination, what they should do to minimise discrimination, and how they can buffer and support children and families who may be at risk of being discriminated against.
What is discrimination?
Discrimination is when a person is treated unfairly because of who they are. Under the Equality Act 2010, it is unlawful if an education provider, such as a school, treats you unfairly because of:
disability
gender reassignment
marriage and civil partnership
pregnancy and maternity
race
religion or belief
sex
sexual orientation.
It is not unlawful for schools to discriminate against you because of your age.
Direct and indirect discrimination
Direct discriminationis when a child

or young person

is treated differently (at school or in their community) because of one, or more, of the above characteristics.
Indirect discrimination is when a child

or young person

is treated in the same way as other pupils, but it has an adverse effect on that child because of who they are. So, for example, if a school policy is applied in the same way to everyone but, as a result, puts a disabled pupil at a disadvantage.
Risk to mental health
Being discriminated against is a risk factor for poor mental health. 
Children and young people who experience discrimination will be affected ­­- and react - in different ways. This often depends on the following:
how confident the child

or young person

is to ask for help
the level of support a child

or young person

receives
the number of other risk factors the child

or young person

faces
how resilient the child

or young person
Children or young people who experience discrimination may:
feel different to other children

or young people

in some way, or "less than"; can also impact their feeling of belonging or how they see their identity
have lower self-belief or self-worth
feel powerless and frustrated
have reduced aspirations
struggle to reach their full potential
may be at higher risk of being bullied.
Racial and religious discrimination
Children can experience discrimination due to their ethnicity, as well as their faith, beliefs, culture or language – whether perceived or real.
LGBTQ+ discrimination
As part of growing up, children and young people discover their identity and begin to develop a sense of who they are. This may include exploring their gender (e.g. their gender identity) and the different ways they express their gender, and who they are attracted to (e.g. their sexual orientation).
What schools and further education settings can do
Children and young people need to learn in a safe, caring and respectful environment which embraces and conveys positive messages about their identity, diversity, and faith.
This feeling of belonging is important to their wellbeing, and to their academic achievement.
Schools and settings can start developing tolerance early in all pupils by using health and wellbeing lessons, as well as other cross-curricular activity, to help children and young people:
learn about diversity and cultures (including different faiths)
develop good relationships, and understand the importance of respecting others
develop their social and emotional skills through collaborating and learning about empathy.
Schools and settings could also use time dedicated in staff meetings to help staff:
Think about the whole

-

school approach to mental health and wellbeing – perhaps using the 5 Steps to Mental Health and Wellbeing framework
Think about their school ethos, including anti-discriminatory policies, procedures, Equality Difference and Inclusion (EDI) steering groups and staff training.
Other things schools and colleges can do include:
Make sure classroom settings and lesson plans are inclusive
School and classroom posters, pictures, books, music, toys, and other materials should be diverse in terms of race, ethnicity, faith, gender, age, family situations, and disabilities.
Implement policies and offer staff training
Among school staff, there needs to be a culture of reflection and of challenging behaviour, language and attitudes. Training is important along with good links with neighbourhood organisations to support children

and young people

from all types of communities. Schools can provide a platform for inspirational and relatable role models to speak in schools and support children

and young people

through peer mentoring.
Engage families and communities
Help all types of families to feel included and ensure they are supported in the context of a wider whole-school ethos about respect for others, celebrating difference, equality, diversity, fairness and justice.
View our printable tip sheet for more information and guidance.
Top tips
Offer support
Those who have experienced any type of discrimination – or are at risk – should be offered extra support to minimise long-term risks. This could be through pastoral care or school counselling, school nurses or through referral to community-based support.
Prevent and challenge discrimination
It's important to celebrate diversity and address prejudice from early years foundation stage upwards. Be aware that children and young people from ethnic and religious groups may experience negative stereotypes which can undermine their wellbeing and sense of self.
Speak up
Encourage pupils to speak out against unfairness or any kind of discrimination. Be alert early on for the different ways in which children and young people might be communicating that something is wrong. Think creatively about adjustments that might help them thrive and achieve.