Influencing local commissioning
Many schools will already be directly commissioning support and services for children who need additional help.
It's important that schools work in close partnership with local providers and with local commissioners to influence the planning and development of services in their area.
Who are your local commissioners?
There will be a range of providers who may be involved in commissioning support for children's mental health, including:
GP-led clinical commissioning groups (CCGs): these are clinically-led NHS bodies responsible for the planning and commissioning of health care services for their local area – including mental health services and crisis support. Among other things, CCGs work with other commissioners and providers to develop local Transformation Plans (see below) for children and young people's mental health.
Local authorities: sometimes commission support such as 'early help', parenting and some family support (including troubled families), services for children, young carers etc.
Public health: can commission some local services supporting children's mental health. For example, parenting programmes and school-based mental health workers.
Schools: are important commissioners of support for children (e.g. through Pupil Premium interventions, counselling, SEND support etc.)
Local specialised commissioners: have responsibility for funding local hospital placements for young people who are in significant mental health crisis.
Local Transformation Plans
Every area should now have a publicly available Transformation Plan for improving the way support is offered to children, young people and families. These plans were prompted by the 2015 government task force review of children and young people's mental health provision called Future in Mind. This review aimed to make it easier for children and young people to access high-quality mental health care when and where they need it. 
Your local Transformation Plan will provide a helpful starting point to understand key local needs, priorities, expenditure on mental health commissioning and priorities and plans for improvement. Most Transformation Plans can be accessed by finding your local CCG (Clinical Commissioning Group) in this directory; then just click on the link to download the plan. Transformation Plans should be reviewed and updated continuously and should be co-produced with schools and other agencies. They should also provide evidence of effective joint working both within and across all sectors including NHS, public health, local authorities, social care, youth justice, education and the voluntary sector.
Schools need to be actively involved in the development, refinement and monitoring of their Transformation Plan (see below). They can make sure that any data on children's needs, together with details about the number of children they are supporting in school (e.g. through counselling) feeds into the planning process.
What does a local Transformation Plan look like?
Here are two examples:
How can schools influence change locally?
Health and Wellbeing boards: these were introduced by the Health and Social Care Act 2012 to more effectively integrate health and social care in local areas. They bring together the NHS, public health, adult social care, local authority directors of children's services and local councillors to plan how best to both meet the needs of a local population and tackle inequalities in health.
All local health and social care services used by children and young people are within the scope of these boards, including specialist CAMHS (Children & Adolescent Mental Health Services) and the wider landscape of support. They are critical in promoting the interests of all children and young people, including those with SEND.
Local Health and Wellbeing boards are accountable for your local Transformation Plan. Although schools are not statutory members of these boards they can be invited to attend and representation is key. Health and Wellbeing boards and CAMHS transformation leads will be an important contact for school leaders. Some areas also have local Transformation Boards; these too are a key group that schools need to influence and liaise with.
Healthwatch: is an independent national champion for people who use health services – monitoring and making sure that people's needs are put at the heart of local and national care and support. There is a local Healthwatch in every area who will listen to your views and share them with those in power to improve local services. They are an important agency especially when the system is not supporting young people to get the help they need.
How schools collaborate with local commissioners
Here are two examples of how schools have successfully worked with and influenced local commissioning to improve what is provided for children.
Case study
Working with a Local Authority and CCG (Clinical Commissioning Group)
Over several years, in joint commissioning from the London Borough of Hounslow and the Hounslow CCG, teachers in some primary schools have been trained by members of the local CAMHS teams to deliver Friends for Life, an evidence-based programme that aims to treat and prevent anxiety and develop resilience. 
Case study
School involvement in a local needs assessment
As part of their Transformation plan activity, one local authority in the West Midlands organised an assessment of local children's and families' needs and a review of the reach of local support. Schools were involved in an extensive survey and in focus group consultations with other local partners. Two locally-elected representatives for primary and secondary schools also liaised with, and attended local commissioning and strategic boards.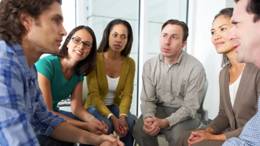 What is commissioning and how is it changing?
A detailed look at the commissioning process, the organisations involved and how it is changing.
View resource