ALN (Wales)
ALN, or Additional Learning Needs, is the term used in Wales for pupils who need extra support in school. A new Additional Learning Needs (ALN) system is due to replace the previous Special Educational Needs (SEN) system in September 2021.
As well as the name change, the responsibilities schools have towards children and young people with ALN is also changing.
A school's responsibilities
The Draft Additional Learning Needs Code for Wales sets out new responsibilities for schools as part of the ALN reform.
Two of the key actions schools will need to take are:
prepare an IDP: All children and young people with ALN will now get an Individual Development Plan (IDPs), which will replace the variety of existing plans. The school should work in partnership with the local authority to prepare an IDP for ALN pupils, where possible working with parents too. You can find out more about the IDP process in this factsheet from the Welsh government.
appoint an ALNCo: the new Act makes having an additional learning needs co-ordinator statutory in schools, where previously having an SENCo was non-statutory.
Where a child or young person has been assessed as having ALN, schools should:
make arrangements for letting all staff who are involved with the pupil know about those needs;
involve the ALNCo in advising teaching staff on appropriate teaching approaches to use in relation to the pupil with a view to meeting the apparent needs;
make appropriate adjustments to the school environment to improve the child or young person's access to education;
provide appropriate additional and/or different support for the child or young person from the resources available to them, including access to input from external specialists;
monitor the impact of support provided for the child or young person and alter it if it becomes apparent that this would be appropriate.
Find out more about ALN
Snap Cymru, an education charity focused on ALN and disability, have produced some simple guidance on the changes to ALN provision which may be useful for schools.
There are some useful resources for schools on how to support learners with ALN on the Welsh government's website.
What schools and further education settings can do
Create a whole-school environment emphasising inclusion and cooperation.
Have high aspirations for all children and young people.
Deliver social and emotional skills programmes which aim to build resilience:

With an Individual Development Plan, that builds skills step-by-step to improve success and gives pupils a chance to test skills out and receive encouragement and feedback.

Develop children and young people's understanding of difference and ensure all pupils value difference in others.

Inclusiveness can be developed through good quality Health and Wellbeing lessons promoting relationships and diversity.

Support children and young people with ALN to feel accepted and to belong.
Tackle bullying and discrimination.
See children and young people as a whole rather than focusing just on their disability or illness.
Be alert to early signs of escalating risk to mental health and mobilise protective factors to prevent further escalation.
Provide children and young people with extra support, if needed (e.g. through pastoral care/school counselling, school nurses or through referral to community-based support.
More information on children with additional learning needs and disability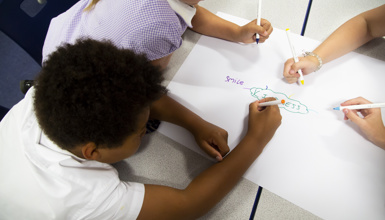 Children on the autistic spectrum
Autism is a lifelong developmental disability that affects how someone communicates with and relates to other people, and how they experience the world around them.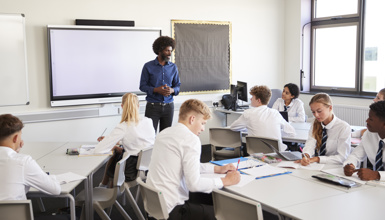 Disability and illness
The Equality Act 2010 defines disability as '…a physical or mental impairment which has a long-term and substantial adverse effect on their ability to carry out normal day-to-day activities'.