Mental health on the curriculum in England
The focus on mental health and wellbeing on the national curriculum in England is changing.
In 2019, the government announced the introduction of a new compulsory subject – Relationships, Health and Sex Education, or RSHE.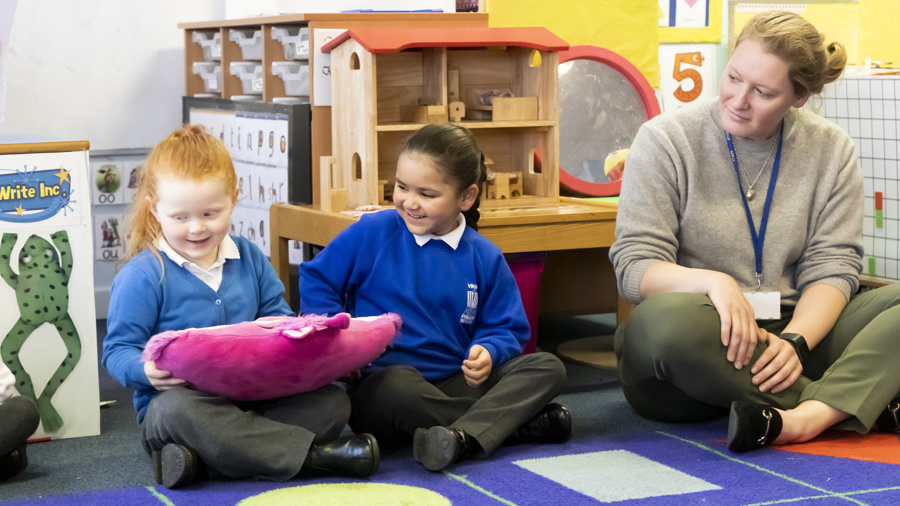 RSHE in primary schools
In primary schools, RSHE may be known as RHE, as sex education is not compulsory until secondary school. However, some primary schools may choose to include this as part of their lessons.
The introduction of RSHE as a subject becomes compulsory from September 2020. However, schools were encouraged by the government to adopt the new curriculum from September 2019 onwards, so many schools will already be teaching the new subject.
The subject is split into two sections: physical health and mental wellbeing and relationships.
Within these two sections, there are a number of different topics that pupils should have learnt about by the end of primary school.
Physical health and mental wellbeing
This part of RSHE covers:
Mental wellbeing, which teaches children about the importance of mental health, how to talk about their feelings and where to seek help
Internet safety and harms, which focuses on topics like cyberbullying, rationing time spent online and how to behave online
Healthy eating
Drugs, alcohol and tobacco
Health and prevention, which touches on the importance of good sleep to mental wellbeing
Basic first aid
Changing adolescent body, which covers the emotional changes children may experience as they grow
See the full breakdown on the English government's website.
Relationships
This part of RSHE covers:
Families and people who care for me, which includes the characteristics of healthy family life and how to ask for help if family life is making them feel unhappy or unsafe
Caring friendships, where pupils will learn about how to create and maintain healthy friendships and how to resolve issues with friends
Respectful relationships, focusing on the importance of respecting others even if they come from different backgrounds, as well as learning about bullying
Online relationships, including the risks of talking to people anonymously on the internet, and how to treat people online
Being safe, which teaches children about consent, boundaries and how to report it if they feel unsafe around an adult
See the full breakdown on the English government's website.