How many positives class activity
This simple class activity encourages children to practise positive thinking, and identify positive attributes about themselves.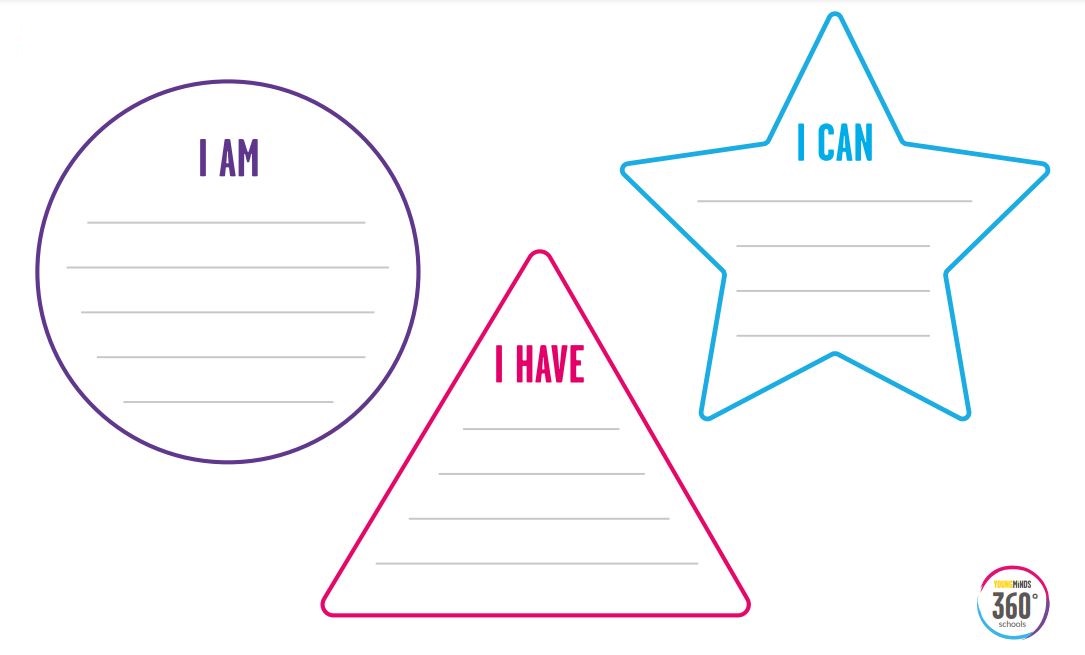 The activity will encourage children to recognise how positive thinking can help us feel better, and how we can sometimes get into patterns of negative thinking.
Using this resource
This resource is designed for:
children aged 5 to 11
use with small groups or whole classes
The resource includes instructions for staff, template 'badges' for children to fill in, and guidance around safeguarding.
When delivering the session, staff should make sure to contextualise the activity, reassuring children that having negative thoughts or low moods is perfectly normal and not something to feel guilty about; but that positive thinking can be a useful self-help technique.
Curriculum links
England - RHSE

Mental wellbeing

Pupils should know:

• simple self-care techniques, including the importance of rest, time spent with friends and family and the benefits of hobbies and interests

Northern Ireland - Personal Development and Mutual Understanding

Personal Understanding and Health

Pupils should be enabled to explore:

• their own and others' feelings and emotions; (Foundation)

• their own and others' feelings and emotions and how their actions affect others; (KS1)

• their management of a range of feelings and emotions and the feelings and emotions of others (KS2)

Wales – Health and Wellbeing

Statement 2 - How we process and respond to our experiences affects our mental health and emotional well-being.

Scotland - Health and Wellbeing

Mental and Emotional Wellbeing

• I understand the importance of mental wellbeing and that this can be fostered and strengthened through personal coping skills.

• I know that we all experience a variety of thoughts and emotions that affect how we feel and behave, and I am learning ways of managing them.