Understanding our emotions - YoungMinds & Beano
This lesson introduces children to different emotions, how to speak about them and how to manage them.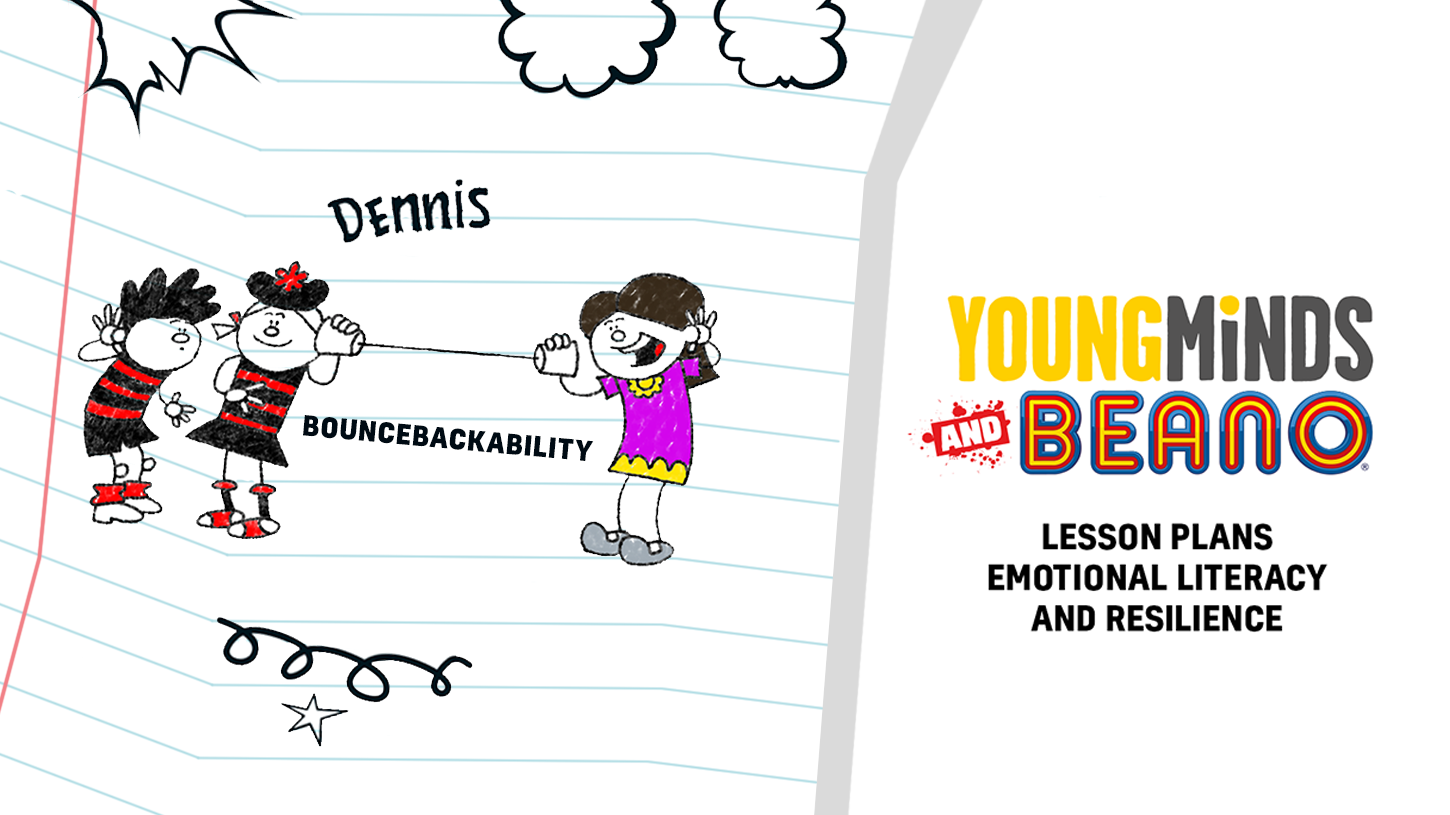 This resource will help teachers deliver a lesson about emotions and feelings. The lesson will help children:
understand a variety of emotions and what can cause them
extend their vocabulary to describe their feelings to others
consider who could help when emotions become overwhelming
Using this resource
This resource is designed for:
children aged 3 to 11
use with whole classes
There are two packs available for learners in the Foundation Phase and Key Stage 2 in Wales, the First and Second Level in Scotland, and KS1 & 2 in England.
Each pack contains a lesson plan explaining how to deliver the lesson. There is also a PowerPoint with introductory video included, an extension activity and resources for delivering activities.
Curriculum links
England - RSHE

Mental Wellbeing

Pupils should know:

• that there is a normal range of emotions (e.g. happiness, sadness, anger, fear, surprise, nervousness) and scale of emotions that all humans experience in relation to different experiences and situations

Scotland - Health and Wellbeing

Mental and Emotional Wellbeing

• I am aware of and able to express my feelings and am developing the ability to talk about them.

Wales – Health and Wellbeing

Statement 2 - Having an awareness of our own feelings and emotions is the foundation upon which empathy can be developed. This can enable us to act in a way which supports the mental health and emotional well-being of others. Supporting learners to develop strategies which help them to regulate their emotions can contribute towards good mental health and emotional well-being.

By learning how to communicate their feelings, learners will be better placed to create a culture where talking about mental health and emotional well-being is normalised.