Understanding change – YoungMinds & Beano
This lesson introduces children aged 3 to 11 to the concept of stress and how to cope with it.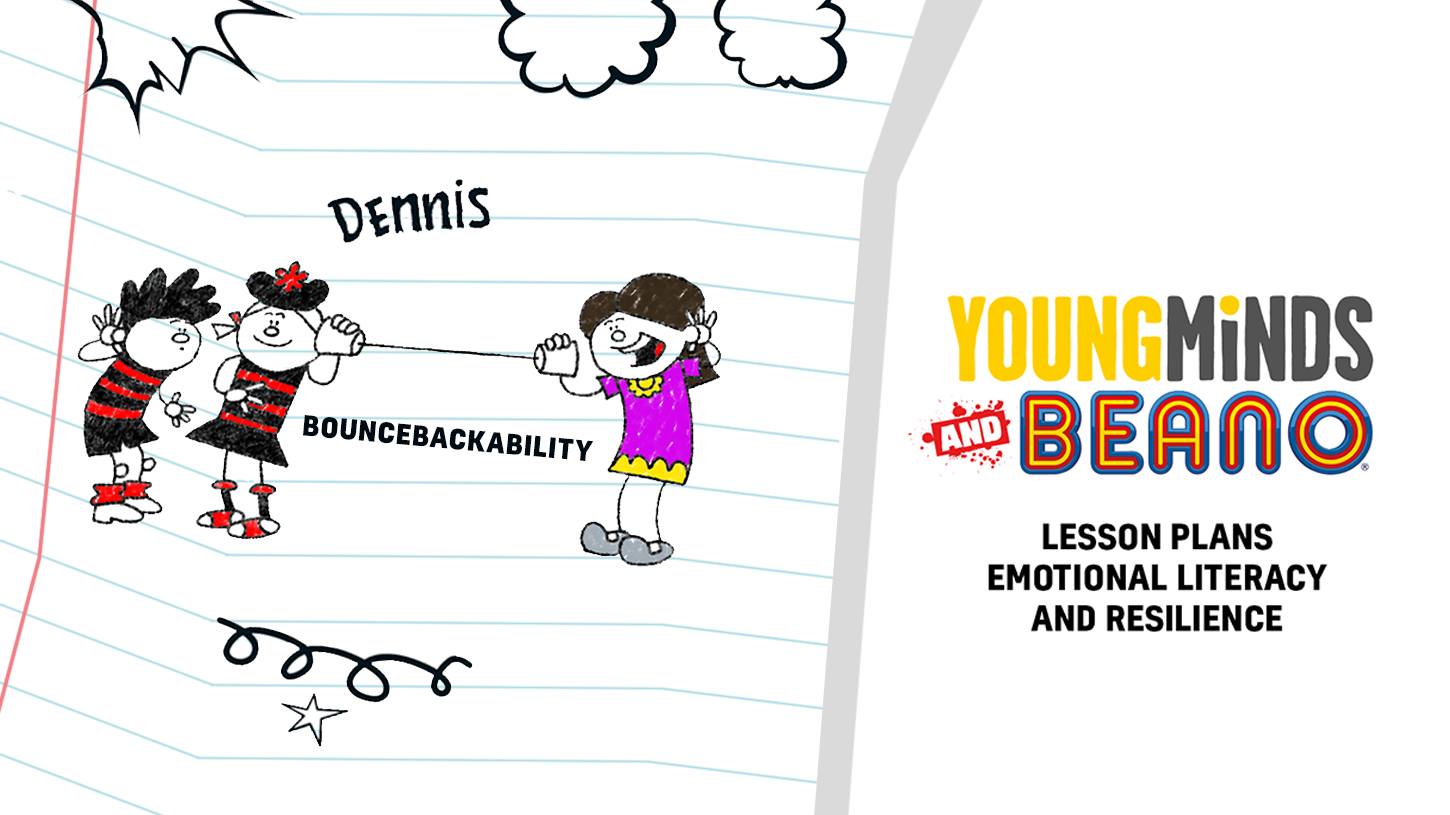 The lesson will help children:
understand the feelings associated with experiencing change
identify ways to cope with the feelings associated with change
consider who can help support them
Using this resource
This resource is designed for:
children aged 3 to 11
use with whole classes
There are two packs available for learners in the Foundation Phase and Key Stage 2 in Wales, the First and Second Level in Scotland, and KS1 & 2 in England.
This resource includes a lesson plan, PowerPoint for delivering the lesson and an extension worksheet encouraging children to map out a situation involving change and how they may deal with it.
Curriculum links
England - RSHE

Mental wellbeing

Pupils should know:

• that there is a normal range of emotions (e.g. happiness, sadness, anger, fear, surprise, nervousness) and scale of emotions that all humans experience in relation to different experiences and situations

Wales – Health and Wellbeing

Statement 2 - How we process and respond to our experiences affects our mental health and emotional well-being.

Scotland - Health and Wellbeing

Mental and Emotional Wellbeing

• I am learning skills and strategies which will support me in challenging times, particularly in relation to change and loss.