Peer pressure
The people we socialise with have a profound effect on us, and peer pressure is a social dynamic that most people have experience of.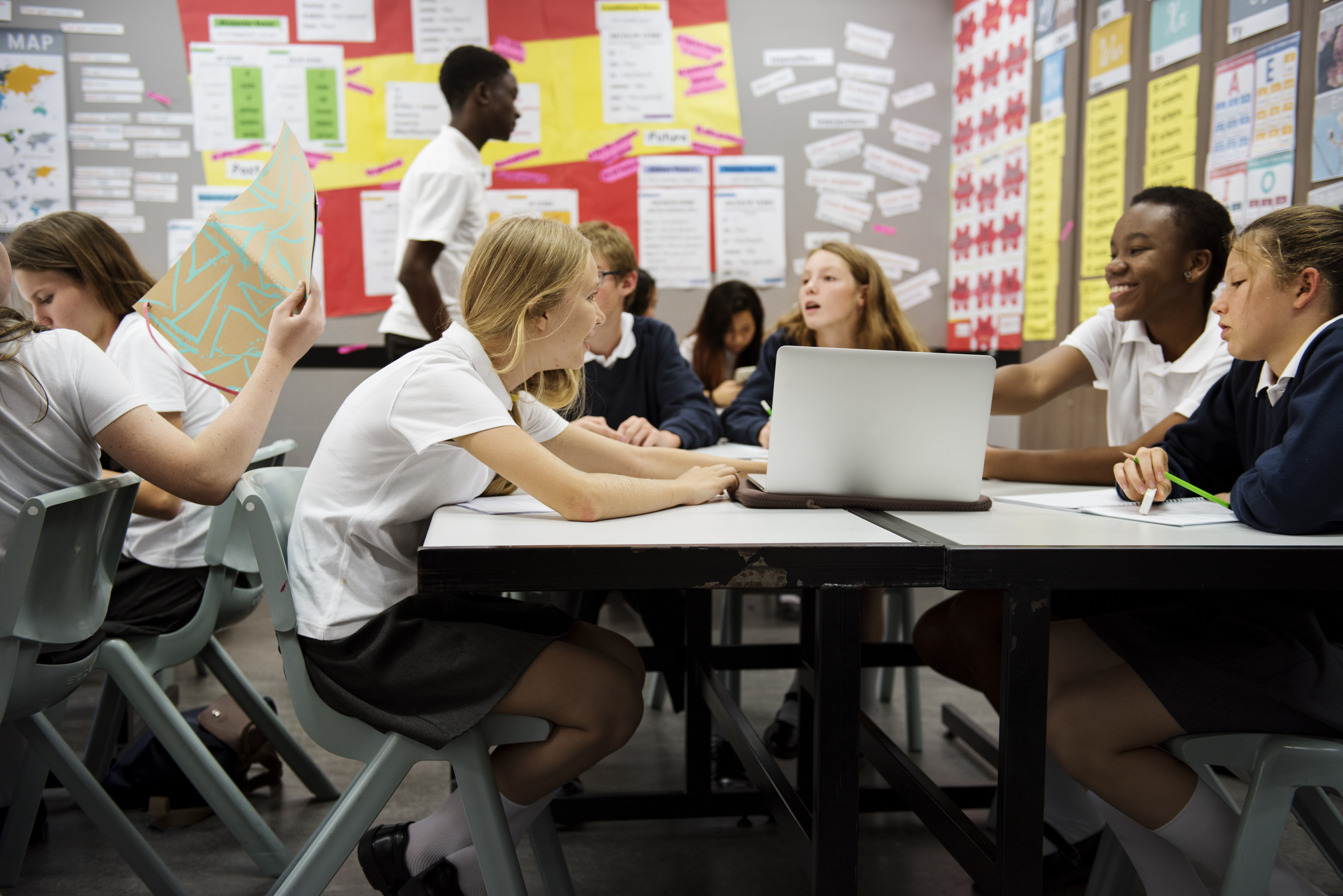 However, children and young people may struggle to cope with the varying forms and degrees of peer pressure. We often look to our peers for guidance, reassurance, and a sense of belonging.
This means that peer pressure is a powerful force that can have an adverse effect on children and young people's health and wellbeing.
How does peer pressure affect children and young people's mental health?
Peer pressure is often thought as synonymous with teenage years – however, most people want to fit in from a very young age, and peer pressure will also be present in primary schools.
Peer pressure does have some positive aspects - for example, conforming to safe and healthy behaviour and peers influencing academic achievement.
Negative peer pressure is often related to influencing bullying behaviours, drinking alcohol, drug use and negative body image, all of which are harmful to a child or young person's wellbeing.
The effects of such behaviours can decrease self-confidence, self-worth and distancing from family members and friends.
Research shows that there is a direct, positive correlation between peer pressure and depression in young people. Depression at its worst can lead to suicidal ideation, self-harm and other harmful behaviours.
Research further states that the presence of peer pressure is a predictor for increase stress levels, anxiety and sleep issues.
Social media adds a significant dimension to peer pressure. It means that a young person's peer group has continuous access to them, outside of the normal school day. Peer pressure-related posts may include images of unrealistic lifestyles or body image (for example using image filters), risky behaviour and alcohol and drug use.
Identifying the signs
Here are some signs that school staff can look out for that may suggest a child or young person is being affected by peer pressure.
Low school attendance/missing classes during the school day
Reduced school performance
Behaviour negatively changing around a specific group of friends
Trying new things that are not healthy (smoking etc)
Displaying risky or criminal behaviour
Bullying behaviours
Using drugs or alcohol
What schools and further education settings can do
If you are at all concerned about a child or young person, you should always speak to your designated safeguarding lead as a matter of priority. They will be able to advise on suitable next steps and speaking to them about any concerns should always be the first action you take, ahead of any of the suggestions on this page.
There are several ways that school staff can support children and young people who are being affected by peer pressure.
Provide a safe environment of open communication. This can either be in the classroom or with a designated member of staff elsewhere in the school. Let students know you are there to listen and help if they need it.
Model healthy talking behaviours. For example, share your own experiences of peer pressure when at school (as appropriate) and ways you have handled them.
Talk to students about how to set boundaries and be assertive in their communication. Ask them to think about what they would say in a negative situation, and practice saying no in different ways. This may be in the form of a group discussion or role play.
Create a plan and a backup plan with students for situations of peer pressure. Let them know there is nothing wrong with making an excuse if they are unsure what to do and help them brainstorm creative ways to exit an uncomfortable situation.
Foster independence in students and teach them to listen to their gut. Let them know that they cannot please everyone, and that is okay.