ASN (Scotland)
Additional support needs (ASN) is the term used in Scotland for children and young people with additional learning needs, the same as SEND in England or ALN in Wales.
There are approximately 184,000 children and young people in Scotland with ASN, or 26.6% of pupils. This could include having motor or sensory impairments, having learning difficulties such as dyslexia, having English as an additional language, or having emotional and social difficulties.
All schools in Scotland have a duty to provide appropriate support for children and young people with additional support needs (ASN). This was laid out in the Education (Additional Support for Learning) Scotland Act 2004.
A school's responsibilities
Additional support for learning: statutory guidance 2017 sets out that schools have a number of responsibilities to support ASN children and young people. Schools must:
make adequate and efficient provision for the additional support required for each child or young person with additional support needs
publish, review and update, as necessary, specified information about their ASN policy
provide parents of children with additional support needs with all of the information they are required to publish under the Act
provide those children or young people, who need one, with a co-ordinated support plan and keep this plan under regular review
provide independent and free mediation services for those parents and young people who want to use such services and publish information on these services
Find out more about ASN
A useful resource for schools in Scotland looking for advice on supporting their ASN pupils is Enquire. It is an additional support needs advice service for professionals, families and children, where schools can find lots of information about their responsibilities and where to find support.
What schools and further education settings can do
Create a whole-school environment emphasising inclusion and cooperation.
Have high aspirations for all children and young people.
Deliver social and emotional skills programmes which aim to build resilience:

With a learning plan, or a co-ordinated support plan, that builds skills step-by-step to improve success and gives children and young people a chance to test skills out and receive encouragement and feedback.

Develop pupils' understanding of difference and ensure all children and young people value difference in others.

Inclusiveness can be developed through good quality Health and Wellbeing lessons promoting relationships and diversity.

Support children and young people with ASN to feel accepted and to belong.
Tackle bullying and discrimination.
See children and young people as a whole rather than focusing just on their disability or illness.
Work closely with parents and carers of SEN children, helping them feel involved in their child's learning.
Be alert to early signs of escalating risk to mental health and mobilise protective factors to prevent further escalation.
Provide children and young people with extra support, if needed (e.g. through pastoral care/school counselling, school nurses or through referral to community-based support.
More information on children with additional support needs and disability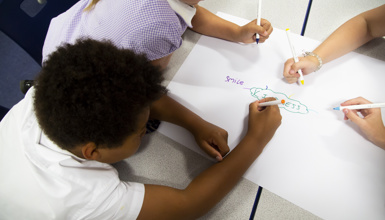 Children on the autistic spectrum
Autism is a lifelong developmental disability that affects how someone communicates with and relates to other people, and how they experience the world around them.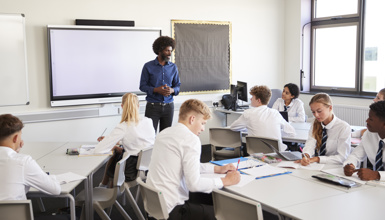 Disability and illness
The Equality Act 2010 defines disability as '…a physical or mental impairment which has a long-term and substantial adverse effect on their ability to carry out normal day-to-day activities'.