Social and emotional skills
Social and emotional skills can improve academic attainment, enhance pupils' motivation, as well as promote wellbeing and help prevent mental health difficulties from developing.
These are the skills that help children develop their resilience and manage their thoughts, feelings and behaviour. They are important life skills that support pupils' ability to cope with and negotiate their way through difficult situations, as well as build positive relationships with other children and adults.
Schools can play a pivotal role in building the strong emotional foundations that all children need in order to thrive and be mentally healthy.
What are social and emotional skills?
Social and emotional skills help children to:
identify and manage their feelings and their behaviour
build healthy relationships
have self-control
resolve conflict
be self-aware
handle and overcome difficulties
make good decisions
build resilience, self-esteem and confidence
think positively about themselves and how they perceive the world around them.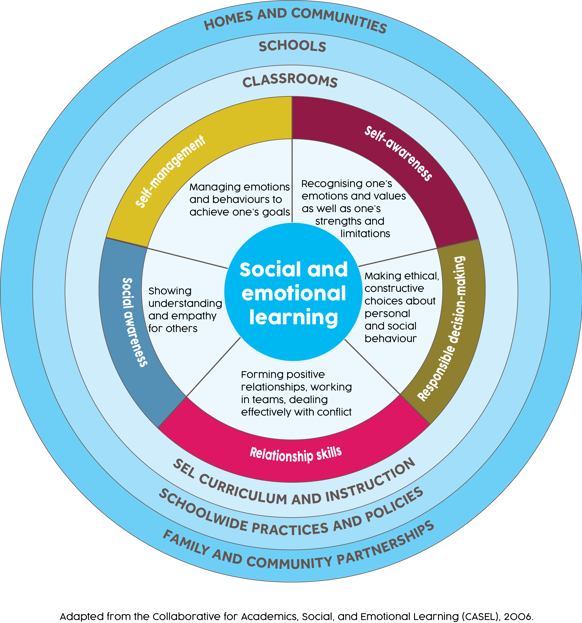 Why are social and emotional skills important?
Social and emotional skills help children to:
identify their emotions, think through life's challenges, adapt their behaviour and reach out for help where necessary
recognise and prevent poor mental health
grow into well-rounded and healthy adults
improve academic achievement and interest in learning
improve behaviour in the classroom
improve the school culture and climate
improve life chances and satisfaction.
When we began looking at how we could build resilience, it became clear that good mental health was essential and if we wanted to help our children to succeed and achieve their potential, then this is where we had to start.
– Headteacher, primary school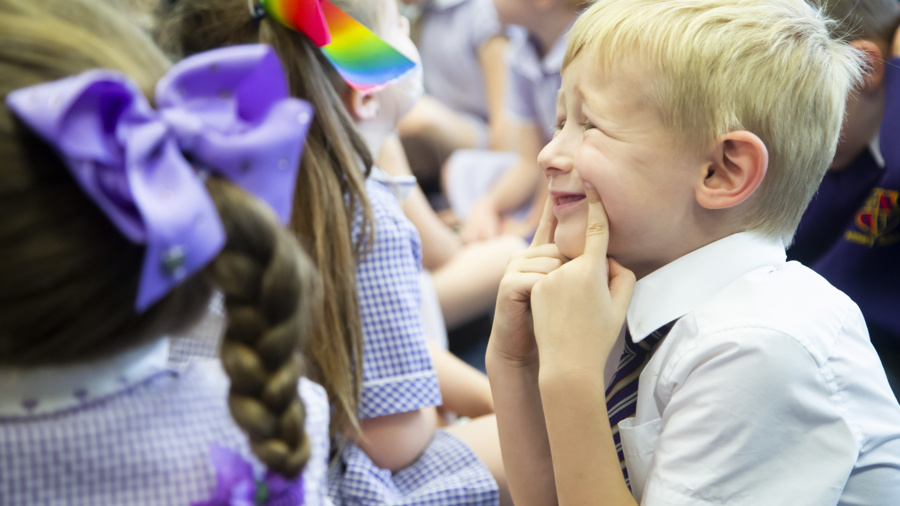 How can schools develop children's social and emotional skills?
Social and emotional skills should be developed from an early age and taught throughout the curriculum and school life. These skills can be taught an integrated in some of the following ways:
High-quality lessons
All children should have access to high-quality lessons designed to build and strengthen their social and emotional skills.
Personal, social, health and economic education (PSHE) and spiritual, moral, social and cultural development (SMSC) curriculums can be used to teach social and emotional skills.
PSHE lessons should not be used as one-off activities, time fillers or by school staff who may not have a good knowledge of the children in the class (it's important to be aware of themes that could trigger some children, or make them feel uncomfortable or upset – staff should be mindful of children who may be affected and put extra support in place) .
PSHE and SMSC lessons can offer excellent opportunities to:
further develop children's social and emotional skills and promote wellbeing
normalise discussion on mental health and minimise stigma
help children stay safe and manage risks that might undermine their mental health.
Whole-school programmes
Whole-school programmes are aimed at all children. There are lots of programmes (most of which are paid-for) that have been proven to help promote children's social and emotional skills and mental health.
These programmes can be delivered to all children as part of PSHE activity. These lessons and activities should build on the skills learned each year during primary school. Many good quality programmes require a license to be purchased, although staff training can often be included in these costs.
You can also search for programmes that have been shown to be effective on the Early Intervention Foundation website.
There are also plenty of good, free resources, but they haven't gone through the same evaluation process so it's unclear how effective they are at improving children's social and emotional skills.

Small group programmes
These programmes provide additional and more intensive support for those children most at risk of developing mental health problems - or for those who need extra help to improve their social and emotional skills.
These smaller, targeted group programmes focus on developing specific skills such as building positive relationships, learning how to cope with everyday difficulties, and building resilience, among others. Some of these programmes require a license to be purchased. Staff training can be included in these costs.
Find targeted support programmes

Quality-assured resources
We have hundreds of quality-assured resources – including lesson plans, activities, assembly ideas, toolkits and books - to help support you in teaching children about key social and emotional skills and promoting good mental health and wellbeing.